Welcome to
Moon Charged Crystals
You'll never look at crystals the same way again. We offer a modern take on age old crystal healing traditions. Our blogs give you all the know how to heal your chakra system and build your crystal collection.
We provide beautiful ethically sourced crystals, jewellery and crystal healing tools; all charged under the full moon.
Ascend to a higher frequency with Moon Charged Crystals…. the modern crystal company!
Learn more
You have never seen a pendulum move like this!
By using laser welding technology to attach the crystal pendulums to the chain, the amount of friction created while in motion is greatly reduced, thus resulting in improved control. The chain is hallmarked sterling silver and plated in 24ct gold, silver or rose gold. Each handmade Moon Charged Pendulum is one of a kind!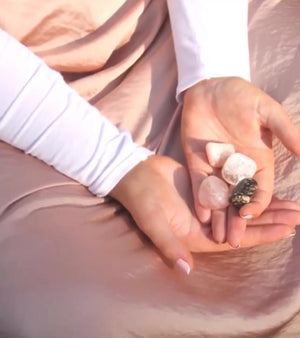 Moon Charged
Love Charm Bag
Open your heart to the idea of overflowing love and attraction with this gorgeous Moon Charged Charm Bag.
Learn More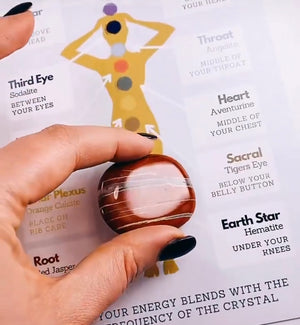 Heal your
Chakra System
Each chakra has an associated colour and is located throughout our body. Chakras translate to "wheel" in Sanskrit and you can imagine them as spinning wheels of light and positive energy.
Find out more
Want to learn more about crystal healing?
Moon Charged Crystals has a huge selection of little gemstones perfect for any crystal enthusiast. Whether you are a newbie or a die-hard collector. Did you know you can use crystals to heal your chakra system and manifest your dreams? All our crystals are listed with expert crystal healing advice.
Looking for unique crystal jewellery for your collection?
Uncover the power of crystal healing with Moon Charged Crystals! Our gorgeous crystal necklaces are thoughtfully crafted with intention and energised under the full moon. Each piece is filled with extraordinary healing energy. Transform your day with these magical and vibrant crystals - get your high vibe healing today! .
How to...
Cleanse and Charge your Crystals
The power of the moon has been long synonymous with crystal healing. It's thought that the healing energy from the moon powers crystals so they radiate an abundance of high vibe energy upon all those who use them.
Moon charging is the most common method for improving the energy of your crystals, but it is just as important to cleanse your crystals to remove any stagnant energy, sometimes considered bad ju-ju.  
Read more